Sewage Backup & Cleanup Indianapolis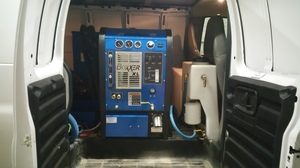 When your home or business has a sewage backup you need fast action from a company that knows what they are doing, and this is why our sewage backup cleanup team in Fishers with b is here for you whenever you need us.

When you have sewage or black water in your home, it needs to be dealt with immediately. This is why we have offices that are available 24/7/365, filled with operators that can take your call anytime, day or night.
If your toilet has backed up, and there is dark, murky water coming up from it, then it is likely black water and this is hazardous to your health. Black water could also come up from the tub, sink, or any other plumbing.
It needs to be dealt with immediately. We can find the source of the leak and take the necessary actions to ensure that your home does not become inundated with sewage again.
Call water damage company Indianapolis at (317) 207-7175 and please allow us to offer you a free visual inspection.
If your home or business is already taking on category three water, then you need our professional sewage backup cleanup team in Fishers with 911 Restoration of Indianapolis at your site today!
Prevent Sewage Backup From Occurring in Your Home
911 Restoration knows how to work with every type of home sewage system. Through all their experience, the experts understand that there are three main causes of a  sewage backup.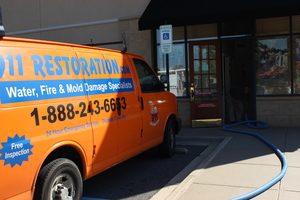 Below are some tips from the Indianapolis experts so you can prevent a sewage backup from occurring in your home.
Look Out For Clogging. Regularly check the main sewage line and the drain line. If a toilet will not flush, then the drain has a blockage. If you flush your toilet and it backs up on a regular basis, then the issue most likely is affecting the main sewer line.

Keep Up With Your Yard Work. The plant roots in your yard can damage with the sewer system. Roots can easily destroy pipes and other parts of the line. This usually happens when tree roots dig deep into the ground. It might be necessary to get them removed if they are causing problems.

Be Aware of Old Sewer Lines. Sewage systems can deteriorate over time, even though they are made from stable materials like metal, iron and clay,

 

When pipes and drains begin to breakdown then sewage backup issues can become more common.
If you discover that you have a sewage backup in your home, then you need to call the Indianapolis sewage backup pros to remediate the situation. We have all the equipment needed to get your home back to being the cleanest and safest environment possible. Call us at (317) 207-7175 and learn how we can help.
If your home or business is already dealing with a sewage event, then you need to contact our sewage backup cleanup team in Fishers with 911 Restoration of Indianapolis today!
Sewage Backup Cleanup of your Whole System

Every season you should have professionals look at your plumbing. The changing weather can have an affect on how they function, especially if the system is old.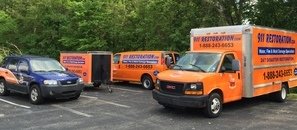 When we receive your emergency call, we will dispatch our sewage cleanup professionals to clean and sanitize your home within 45 minutes, so you never have to wait long for help.
The Indianapolis sewage backup remediation techs offer free visual inspections, so you can call us whenever you need things looked over, without any of the risk.
We have been doing this for years, so you can feel confident that the Indianapolis sewage backup pros can mitigate any sewage and black water issue that come their way. Call us at (317) 207-7175 and see how we can help you.
Let the Indianapolis sewage cleanup team handle your home sewage backup the correct way.
Call our sewage backup cleanup team in Indianapolis with 911 Restoration of Indianapolis immediately, so we can give your household a fresh start today!

Serving the communities of Acton, Albany, Alexandria, Anderson, Avon, Bargersville, Beech Grove, Brownsburg, Camby, Carmel, Cicero, Coatesville, Danville, Fishers, Fortville, Franklin, Gaston, Greenfield, Greenwood, Indianapolis, Lapel, Lebanon, Lizton, Martinsville, Monrovia, Morgantown, Muncie, New Palestine, Nineveh, Noblesville, Plainfield, Shelbyville, Speedway, Trafalgar, Westfield, Yorktown, Zionsville and surrounding areas.