About 911 Restoration Indianapolis
Solving all of the various challenges that arise from a ceiling leak, firestorm, sewage backup, or mold exposure can be difficult for the uninitiated, and this is why Rick Zigler and his water damage Indianapolis team with 911 Restoration Indianapolis are all highly trained and ready for anything.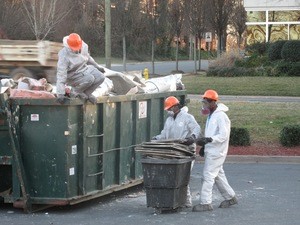 The water damage Indianapolis crew also know that the best way to prevent any of these scenarios from developing further and causing more loss, is to get straight to them right away.
Realizing this, the team can arrive within 45 minutes of any call for help within their service area to start saving the day from whatever chaos has erupted.
Over and above their ability to get to a scene quickly, the water damage Indianapolis team is also ready and prepared with teams available 24/7/365 too.
This way no matter what springs up, where, or when, the water damage Indianapolis specialists can handle it immediately to prevent the scenario from devolving quickly.
If you have a lovely home and you want it to be that way again after a ceiling leak, toilet overflow, or any kind of flooding situation, then contact our water damage Indianapolis professionals with 911 Restoration Indianapolis for all the help you need straight away today!
Water Damage and Disaster Prevention Measures
When it comes to saving both homes and even large businesses from the ill effects of a liquid invasion, there is no one more trustworthy and capable than the water damage Indianapolis team for the job, but they are also specialists when people are trying to prevent such circumstances as well.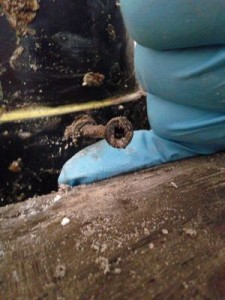 Here are some important facts and tips about water damage:
Set aside some time to look over the pipes in your home or business. If there is any rusting, or even puddling under them, then contact a professional immediately. These can be signs of corrosion and a future failure point in the system.
Never forget to trim the trees around the property so that if there are any dead branches, that they don't impale your home during a heavy rain or high wind scenario.
If your smell a musty odor in your home after a recent spill of any size, then you may have a mold growth situation, and you should contact a professional quickly before it gets worse.
Make the time to clean out and clear your gutters and downspouts of any debris. This can cause obstructions which then induce overflows that can water damage your interior in a single storm.
Let the restoration experts come and give your system a once over every five years or so to spot any future issues that can be solved now before they grow and become more expensive.
There are many ways that water damage can find its way into a home, and this list highlights some of the major ones, but there are plenty of others.
If anyone has questions about things that concern them in the world of water damage Indianapolis restorations, then they should call our experts with 911 Restoration Indianapolis for help today!
Water Damage Restorations from the Best
Not only do the water damage Indianapolis team members have all the highest levels of training and experience under their belts, but they are also IICRC certified to take on projects of all kinds, shapes and sizes too.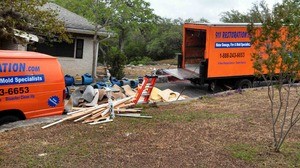 Moreover, the water damage Indianapolis specialists make sure to be prepped and mobilized for all kinds of projects, so even if you have a sewage backup in the middle of the night, they can still come right over to put a stop to it immediately.
Above and beyond their ability to bring the right technology to any job, they also have the skills and professionalism to make sure that their customers are the top priority on every job they do.
Our water damage Indianapolis team will even go as far as to fill out and file the insurance papers for our clients too. This way we can prevent any miscalculations and make sure that our clients get the most from any scenario to bring their home back to normal in no time.
If your storefront or house is already taking on damage from a water invasion, then don't hesitate to contact our water damage Indianapolis crew with 911 Restoration Indianapolis for all the help your property needs to look like new again today!