Water Damage Beech Grove
When your home is affected by a water-based emergency, you can depend on the water damage Beech Grove techs at 911 Restoration of Indianapolis to do whatever it takes to make your home as good as new again.
Our licensed, bonded and insured experts are IICRC certified to offer you comprehensive services, including:
 Black Water Cleanup

Sanitization

Odor Control

Toilet overflow sanitization

Pipe bursts remediation

Washer hose bursts correction

Mold and fungus infestation cleanup

Water heater leak repair

Fire sprinkler malfunction restoration

Flooded basement water removal

Flooded crawlspace cleanup

Complete repair of all damage
Our representatives are standing by and available 24/7/365 to take your calls and schedule an appointment with our water damage Beech Grove professionals.
Once we arrive on the scene, we will immediately conduct a free home inspection, because we want to fully understand the complete scope of the work at hand.
It is important for us to be able to provide you with same day services for all instances involving water, so call our water damage Beech Grove team when you need state of the art techniques and skills implemented on your home.
Excess
Moisture Will Cause Mold To Grow In Your Home
If you have experienced a water-based issue, and moisture has been left to sit for at least 24 hours, then you may have mold growing in your family home. All the mold spores need is water and some time to begin an infestation.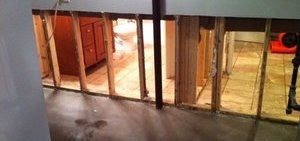 It is so important to clear the home of all fungus particles, because when you inhale spores, those living in the home may begin to experience allergy-like symptoms that can eventually lead to severe respiratory issues.
Our water damage Beech Grove staff keeps the health of our customers at the forefront of everything they do.
Which is why when you hire us to cleanup your home, you can be sure that we will eradicate every trace of mold from your home.
As soon as you notice any signs of water damage or mold growth in your living quarters, call our water damage Beech Grove technicians.
We Will Assist You With Your Water Disaster Around The Clock
Homeowners can feel comfortable reaching out to us the moment they are caught in a flood or a leak situation and we will be at your home quickly and ready to get to work.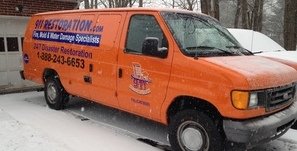 Our water damage Beech Grove agents understand how our of sorts you may be feeling when you awaken to a flooded living room or leaking roof, so by arriving quickly we aim to give you immediate peace of mind.
It is our top priority to provide you with this high level of customer service, that way you feel safe and secure as soon as we get on the scene.
By being accessible to homeowners around the clock, will help get you through the this potentially overwhelming process with the greatest of ease, giving you hope that your home will be beautiful again before you know it.
Call our water damage Beech Grove specialists at 911 Restoration of Indianapolis when you need fast and efficient home water repair, and we will be there to give you that fresh start.