Water Damage Zionsville
In water damage invasion instances, you can call the water damage Zionsville team at 911 Restoration Indianapolis and you will immediately get the help that you need. It can be overwhelming when you are in the midst of a flood, especially if you are unsure of what is causing the water to rush into your home.

Our Zionsville water extraction techs are available 24/7/365, so you can call us any time and we will administer:
Pipe bursts remediation

Washer hose bursts correction

Mold infestation clean up

Toilet overflow sanitization

Water heater leak repair

Fire sprinkler malfunction restoration

Flooded basement water removal
We always provide you with same day services when it comes to circumstances involving water, because, due to all of our experience in the field, we know exactly what damage can be done the longer moisture sits on a property.
Call us the instance you find water in your household and our IICRC certified Zionsville flood damage eradication operation will give you the help that you deserve.
Floodwater Can Have An Affect On Your Health
Even if the water that floods your home looks clean, it could contain contaminants such as bacteria, dirt, mud, toxins and sewage. This is usually the case because flooding can affect the purification systems of sewage water, causing an overflow of waste and chemically infused water.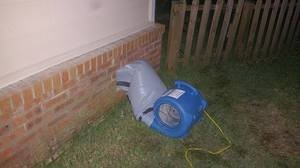 This type of water can be absorbed by porous materials, and even though  they will dry, the contaminants that were in the water will linger in the items and threaten your health.
In these situations, the safest thing to do it throw away materials that can easily soak up water, such as area rugs, carpet, mattresses, vinyl flooring and upholstered furniture.
It should be safe to keep items made of plastic, glass, concrete and porcelain, however they should be thoroughly cleaned and disinfected before being used again.
Our water damage Zionsville experts will make sure your home is decontaminated after floodwater has invaded the property, so call us today.
Your Safety During A Flood Is The Most Important Thing
However, with the water damage Zionsville technicians on the job, you can rest assured knowing that we will to do whatever it takes to make you feel at ease during these situations.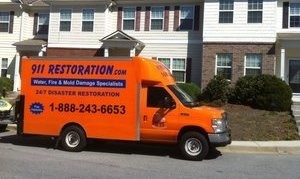 When you find yourself in the middle of a flooding disaster, it may prove to be difficult to stay calm during such an event.
It does not matter what day or time you are affected by a water disaster, you can rely on our Zionsville floodwater cleanup staff to rush to your home within 45 minutes to begin cleanup services.
We are licensed, bonded and insured to get the job done quickly, so when you call us you can be sure that you will get the attention you deserve.
Our Zionsville plumbing technicians make it their duty to be constantly be available to you when they are on a job, and guarantee that they will do things correctly the first time around.
Call our water damage Zionsville extraction team with 911 Restoration Indianapolis and we will give you and your home the fresh start it needs today!