Water Damage Anderson
911 Restoration Indianapolis wants to ensure that you get the help you need whenever water disasters like roof leaks, floods, or sewage spills strike. Our water damage Anderson flood removal experts can offer you the highest quality repair and restoration that will make any damaged sections of your home look good as new.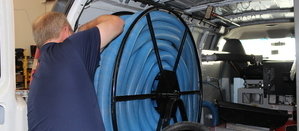 Your home is always going to be exposed to various weather conditions on a daily basis. That constant exposure can eventually take its toll on your home and problems like roof damage and pipe leaks can occur over time.
These can be frustrating situations to deal with on your own. Fortunately, water damage Anderson experts are always ready to help you out.
Our water damage Anderson leak repair team available 24/7/365 to provide the on the day service necessary to take on water damage emergencies right away, even in the dead of night. Our team will arrive at your property within 45 minutes of your emergency call for immediate solutions.
When you give us a call, our water damage Anderson moisture removal technicians will conduct a free assessment that will help us determine the source of the problem and provide you with the best solutions at the most affordable price.
Complete Solutions To Solve Your Water Concerns
To the untrained eye, that leak might seem like the only problem you have to deal with, but water damage like ceiling leaks, toilet overflows, and pipe bursts can also lead to other complications like wood rot and mold growth.
Our water damage Anderson experts have nearly four decades worth of experience in handling all kinds of water emergencies and you can expect comprehensive solutions to keep your home safe and comfortable. Among the services we can provide include: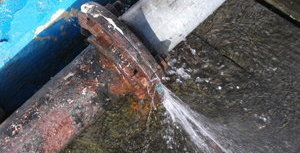 Our licensed, insured, and bonded technicians will be repairing damaged plumbing to prevent leaks and bursts.
We will repair roof damage and remove water stains on the ceiling.
We can replace rupture hoses on water-based appliances.
We can help you repair clogged gutters and downspouts
We will use advanced drying tools to locate and remove water and moisture out of your home.
We will ensure the safety of your belongings as we work by providing our storage services.
We will check the affected areas for any signs of fungal infestation and provide remediation when necessary.
If your home was struck by a storm or flood, we'll make sure to provide our disaster restoration services.
If sewage backups into your home, we'll be extracting black water out and disinfect the affected area using industrial strength cleaning solutions.
That is the kind of quality and thoroughness you can expect from our IICRC certified technicians. Whenever you need our help, you can call 911 Restoration and we'll be there right away!
A Fresh Start Through Water Damage Repair and Restoration
Our water damage Anderson pros have years of experience under their belts and have undergone rigorous training to be able to offer you top notch repairs and restorations. We will be working with your satisfaction and convenience in mind.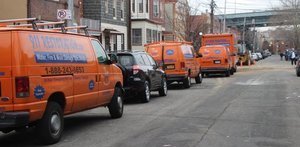 Aside from the repairs, we want to ensure that each step of the restoration process is as convenient for you as possible, so you can also trust in us to work with your insurance company in filing your claims. This will also assist in providing you with the most affordable prices for the services your home needs.
Whenever you need assistance in getting a fresh start, you can count on the comprehensive restorations, advanced tools, and immediate response of water damage Anderson experts from 911 Restoration. Allow us to make your home look good as new. Give us a call today!