Water Damage Westfield
After a pipe has burst in your kitchen and you find gallons of water flooding your property, you can stay calm and call the water damage Westfield pros at 911 Restoration Indianapolis because our technicians are available 24/7/365 and they will be there to help you within 45 minutes or less.
You can trust our Westfield water cleanup crew to mitigate all causes of flood damage that you may be experiencing, such as:
Pipe burst

Washer burst

Ruptured hoses

Water heater problems

Fire sprinkler malfunctions

Water line leaks

Toilet overflow

Rain floods
We are licensed, bonded and insured to administer state of the art techniques on your home to get it looking like it was never damaged by any water.
Call the Westfield floodwater removal professionals today and we will provide you with a free home inspection to get the restoration process started.
Prevent Your Pipes From Freezing
It is shocking how much damage some ice can do to your plumbing system. It can literally make your pipes burst open, costing you hundreds and thousands of dollars in damage. To make matters worse, when the ice thaws, an even bigger disaster can occur.
Our water damage Westfield professionals want homeowners to be aware of some things you can do to protect yourself, such as: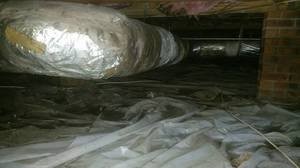 Keep the heat on in your home

Use fans to direct heat into the colder areas of the home

Keep the pipes under your bathroom and kitchen sink warm by keeping the cabinet doors open

To stop your outdoor hoses from freezing and bursting during the winter, you should disconnect then from the faucets when they are not in use

Close the door of the garage door at all times

When you notice that your water pressure is low, use a space heater or hair dryer to heat any exposed pipes in order to facilitate water flow.
When the water is able to flow regularly throughout the home, then in mere minutes your home may be undergoing a major flood. It will run through the burst pipes and into your homes interior.
Call our IICRC certified Westfield water extraction team as soon as you notice any trouble with your plumbing and we will assist you immediately.
Our Leak Repair Pros Put The Customer First
Even though it may seem like our first priority is getting your home restored, what we really care about most is keeping your wellbeing in tact.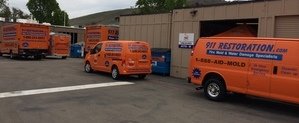 As overwhelming as a water invasion can be, our water damage Westfield staff are here to keep you calm during the entire process.
We do this by offering around the clock customer service to all of our clients, making it possible for us to help you and answer any questions you might have literally any time.
It is crucial that homeowners receive same day services for all water emergencies, because the longer water sits, the more destruction it can do on your property.
So, call our water damage Westfield flood eradication staff with 911 Restoration Indianapolis and we will give your home the fresh start it needs in no time today!