Water Damage in Indianapolis
Weather Alert: If you are experiencing ice damage, frozen pipes, or severe weather, call us today for emergency assistance!
911 Restoration of Indianapolis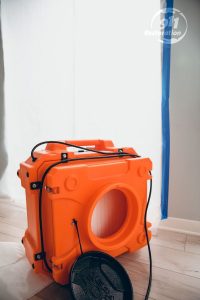 Water damage is the most common form of property damage an owner can face. Even the best preventative maintenance can't always stop water damage from occurring. All it takes is a leak in an appliance hose or a pipe over time and you're facing water damage that has built up over time.
However, water damage comes from multiple sources that range from roof leaks to burst pipes.  Not only does this result in immediate structural damage, but it can also lead to mold growth if not remedied fast enough. In fact, mold only needs 24 hours to begin growing and spreading.

At 911 Restoration of Indianapolis, we offer a Fresh Start with our comprehensive selection of property damage restoration services, including but not limited to:
Whether you're a Indianapolis homeowner or business owner, 911 Restoration of Indianapolis is your Fresh Start! We'll communicate with you throughout the entire process, help answer questions related to insurance, and restore your property to its pre-damaged condition. One of our IICRC-certified teams is dispatched within 45 minutes of your call! Contact us today, and one of our friendly representatives will assist you in finding the nearest Indianapolis location.
Water Damage Restoration
After receiving your call, we arrive and start with a free visual inspection. Our visual inspection allows to determine the scope and reach of your water damage. Once you have signed off on our action plan, we get to work no matter the source of your water damage. Our techs are trained and certified to handle all issues including:
Roof and ceiling leaks

Sewage backups

Burst pipes

Fire sprinkler malfunctions

Flooding and storm damage

Appliance hose leaks
We use the latest water extraction equipment and dryers to completely dry your property out. Plus, we can assist you with your insurance claim so that you can remain stress-free through the water restoration process in Indianapolis.
If you have water damage Indianapolis, call 911 Restoration of Indianapolis immediately for your Fresh Start. We'll be there within 45 minutes to begin working on your water restoration. Call us at (317) 207-7175 and see how we can help.

Tornado Damage Restoration
Strong winds, snow, ice, hail, and rain can all cause significant damage to your home or business. When nature's forces have wreaked havoc on your home, call 911 Restoration of Indianapolis' professional tornado damage restoration crew.
We provide a comprehensive service that safeguards your family, restores your property, and helps you reclaim your sense of belonging. Our tornado damage restoration procedure includes several steps and is customized to your property and storm damage.
Service area map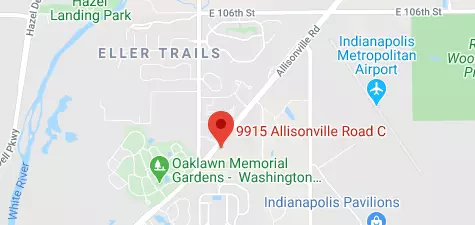 Sanitization Services & Disinfection Solutions
The coronavirus has spread everywhere throughout the world. Every business and person has found their lives impacted by this pandemic. That's why it's important we all do our part to contribute toward the solution. While research continues to happen, we can all contribute by maintaining our personal hygiene.
Likewise, property owners can contribute further by ensuring their buildings remain sanitized according to protocols. Thanks to these protocols, people who come and go will remain as protected as possible. Even after water damage in Indianapolis, there is hope! That's why 911 Restoration of Indianapolis is ready to provide sanitization services along with various disinfection solutions for both residential and commercial properties. Each of our technicians maintains their training to stay fully compliant with all current CDC and EPA protocols in an effort to deliver optimal results with our sanitization services. We'll all get through this together, which is why you can count on us for peace of mind.
Frozen Pipe and Flooded Basement
In the middle of winter, property owners face an issue that is usually unnoticed until it's too late. That issue is a frozen pipe. If left unaddressed, the frozen pipe causes the water pressure within to build-up due to being unable to flow freely.
Once the buildup reaches a certain point, that frozen pipe turns into a burst pipe. A burst pipe means instant flooding for your property. Since most pipes are near or in the basement, a flooded basement is quite common at this time of year.
When faced with flooding, you need water damage and flood cleanup specialists in Indianapolis. The longer water is allowed to sit, the further it spreads, and the more likely it is that fungi and mold will be able to grow.
If your property has a burst pipe, call 911 Restoration of Indianapolis immediately for your flood cleanup in Indianapolis. We'll be there within 45 minutes to deliver a Fresh Start. Call us at (317) 207-7175.
Sewage Backup Cleanup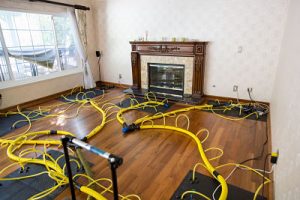 A sewage backup is a serious issue for property owners. This situation occurs primarily due to a buildup of pressure in the city's sewer system. Once the pressure becomes too much, the toilet could overflow or a septic pipe can burst which causes an influx of sewage water to strike the premises.
Professional sewage cleanup is needed due to the raw waste within the sewage water. The raw waste turns the water into black water, which is a class 3 hazardous material. That's why we wear hazmat gear when handling your sewage cleanup Indianapolis.
We use industrial-grade detergents and cleaners for decontamination before proceeding with our multi-step water extraction and drying procedure. We take your health and safety seriously so cutting corners isn't an option with your sewage cleanup.
If you're experiencing a sewage backup in Indianapolis, call 911 Restoration of Indianapolis promptly. We'll be there shortly to handle all aspects of your sewage cleanup from start to finish for your Fresh Start.
Mold Remediation
A mold infestation occurs over time with enough exposure to moisture within the property. Excess moisture in a dark environment makes for an ideal environment for mold to grow in. Mold causes damage in two ways. Number one is the destruction of organic materials within the property. Number two is the impact on your health. Mold is an allergen that causes breathing issues and headaches at a minimum.
As part of an effort to keep you healthy, we use the latest containment measures to isolate the mold before going through our mold removal process. We believe in being thorough and getting the job done right the first time. That's why part of our mold removal process includes checking for moisture and drying out the property to keep mold from reoccurring.
If you suspect mold, call 911 Restoration of Indianapolis at (317) 207-7175 immediately for your mold removal Indianapolis. We'll handle your mold remediation in full to deliver the Fresh Start you need today!
Fire Damage Restoration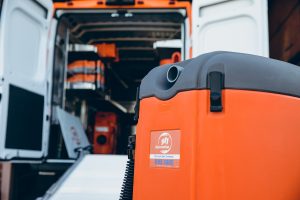 Fire is devastating for property owners from the initial fire to the fallout after the fire is put out. It leaves behind smoke, ash, and soot along with water damage for the property owner to contend with. That's why after a fire you need professionals in Indianapolis to handle your fire damage restoration.
We provide a comprehensive fire restoration that includes:
Free Fire Damage Assessment

Odor Removal

Complete Property Restoration

Free Insurance Consultation

And more
Put yourself in the hands of professionals who know what they're doing. Call 911 Restoration of Indianapolis today for your fire damage restoration Indianapolis and get the Fresh Start you deserve!
Disaster Restoration
As is natural with disasters, they can strike at any time day or night. Disaster can occur due to a violent storm, water damage, or fire and cause a multitude of problems for the unprepared property owner in Indianapolis. However, we are standing by ready to assist 24/7/365 to make sure that your disaster restoration is as smooth as possible.
Our techs in Indianapolis are trained and IICRC-certified to handle all aspects of your disaster restoration. We will address your water damage, mold removal, fire damage, and even restore your home to good as new. Plus, we can help with filing your insurance claim so that you get the financial support you need in a trying time.
If you're in the throes of a disaster for your property, call 911 Restoration today to handle your disaster restoration. We'll be there within 45 minutes to steer you towards a much-needed Fresh Start. Call us at (317) 207-7175.

Serving the communities of Acton, Albany, Alexandria, Anderson, Avon, Bargersville, Beech Grove, Brownsburg, Camby, Carmel, Cicero, Coatesville, Danville, Fishers, Fortville, Franklin, Gaston, Greenfield, Greenwood, Indianapolis, Lapel, Lebanon, Lizton, Martinsville, Monrovia, Morgantown, Muncie, New Palestine, Nineveh, Noblesville, Plainfield, Shelbyville, Speedway, Trafalgar, Westfield, Yorktown, Zionsville and surrounding areas.