Water Damage Brownsburg
When faced with water damage, the wellbeing of our customers is what is most important for 911 Restoration Indianapolis and their water damage Brownsburg pros.
To make sure that we never miss your call, we keep our offices available 24/7/365, with service agents standing by to dispatch agents to your door immediately.
The Brownsburg water damage cleanup team is trained to remediate all types of  water damage causes, such as:
Flooded bathrooms

Sewage backups

Toilet overflows

Flooded kitchen

Mold remediation

Odor removal

Moisture extraction
Customer service is our main priority, and we make sure to prove this to homeowners in a number of ways. We guarantee that our Brownsburg flood removal crew will be at your home within 45 minutes of a water damage crisis.
No matter how big or small the job, we will treat you with the professionalism and respect you deserve, so call our water damage Brownsburg team with 911 Restoration Indianapolis today!
We Are Professionals At Water Extraction
Fast water removal is the best way to ensure a smooth home restoration process. Sometimes the water gets in the home through a leak in the roof, or other times a pipe bursts somewhere, soaking the walls, floors or ceiling.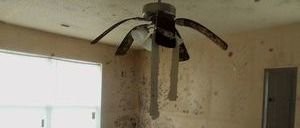 The Brownsburg water extraction technicians use professional-grade drying technology, including dehumidifiers and air movers, in order to thoroughly suck all of the moisture out of the home.
Once the water is cleared, we are able to conduct a free visual mold inspection to make sure there isn't unwanted fungus growing anywhere.
If we do happen to come across mold, we have the tools needed to completely eradicate every last spore, leaving you with a clean, healthy home.
Call our Brownsburg water disaster mitigation agents the moment you come across water damage, and we will give you a fresh start today.
We Won't Let Water Permanently Damage Your Home
Since our staff is available at all hours of the day and night, we are more than happy to answer any questions you may have. Our entire company is licensed, bonded and insured to implement the highest caliber of water damage restoration services on your home.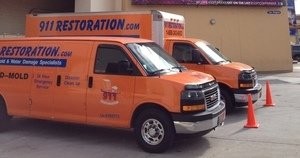 The IICRC certified Brownsburg plumbing professionals provide comprehensive care, focusing on water extraction, drying practices and full home restoration. In short, we are your one-stop-shop to get your home back on its feet again.
We aim to reduce your wait time as much as possible, offering same day services for all emergency situations. Getting the water out of your home will minimize the damage, which is something we take very seriously.
Our affordable prices are enough to show our customers how much we care, but we also work with all major insurance companies to get you even better coverage.
Our Brownsburg floodwater removal agents will take over the whole insurance process for you, doing all they can to save you both money, and a headache.
Call our water damage Brownsburg flood mitigation team with 911 Restoration Indianapolis and we will get right on giving you the fresh start your home deserves today!