Water Damage Greenfield
If you ever wake up in the middle of the night and discover a flood in your kitchen, you can stay calm knowing you can call 911 Restoration Indianapolis and their Greenfield flood removal pros, and they will be at your home within 45 minutes of your emergency call.
With all of our years in the industry, we know better than anyone how to restore your home from a flood, and we know that we can provide you with the fast and efficient water damage restoration, including:
Roof leaks

Sewage backups

Appliance malfunction

Water heater explosions

Washing machine overflows

Ruptured appliance hoses

Home flooding

Shower pan leaks

Ice machine leaks

Pipe Bursts
Our Greenfield water damage cleanup crews will never make you wait for assistance, which is why we keep our offices available 24/7/365.
If you do experience a water disaster, we want our Greenfield water removal repair workers to be there as soon as we can. This is the best way to protect both you and your home. By extracting water quickly, this will prevent structural damage, rot and mold growth.
Call our Greenfield water extraction unit the second you find a water-related situation on your property, and we will get it back to looking beautiful again in no time.
Water Removal Professionals Do The Job Best

Our Greenfield floodwater mitigation staff is proud that we are able to always maintain professionalism in the face of all type of water disasters and catastrophes.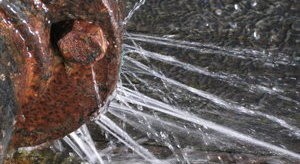 We believe same day service is an essential part of home restoration, and utilizing state-of-the-art water extraction and drying technology in our remediation technique facilitates thorough water damage clean up on every job.
To recover your home from water damage, we ensure that all of our Greenfield flood cleanup specialists are both licensed, bonded, insured and IICRC certification, for your protection.
Keeping homeowners safe is something we take very seriously, which is why we do stay open around the clock, especially if you are involved in a situation where water is actively flooding into your home.
No matter how late or early it may be, call the Greenfield water disaster restoration specialists, because we want to be there for you during your time of crisis.
We Can Help You Recover From Any Water Disaster
When the Greenfield floodwater cleanup crews get to your home, the first thing they do is conduct a free home inspection. This way you understand the extent of the damage right off the bat, and there are no surprises down the line.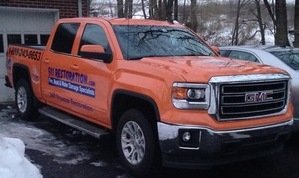 Where there is moisture, there is usually mold, so we also give free visual mold inspections once we remove all the water off the premises. This will give us the best chances of preventing an infestation.
Once the workload is determined, it is necessary to contact your insurance company and file a claim. Do not worry, we will completely handle every step of this for you and do all we can to get you the coverage you deserve.
Even if you do not have insurance, you can rest assured knowing that we offer affordable prices on all of our water damage restoration services.
Call our water damage Greenfield leak repair technicians with 911 Restoration Indianapolis as soon as you discover unwanted water anywhere in your home and we will get started on the restorative process immediately today!