Water Damage Carmel
Flooding and other water disasters can strike in many forms, but the water damage Carmel team at 911 Restoration of Indianapolis is always ready to lend you a hand, no matter what time of the day or night your emergency occurs.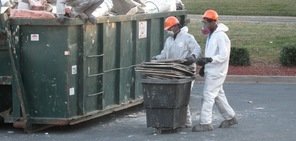 When homeowners in Carmel are in need of an immediate solution to a water disaster, our water damage Carmel specialists will assist you in getting your property back into good shape with quality repair and restoration services.
Water damage needs to be addressed as soon as possible to prevent potential problems like drywall flooding or mold growth from occurring. Our water damage Carmel pros knows that time is of the essence to keep your property safe from harm.
That's why our water damage Carmel team will respond within 45 minutes of you call to make sure that water damage is stopped before it can spread.
We know the confusion and frustration that can come from pipe bursts, roof leaks, or sewage backups can cause and they can often occur unexpectedly. That's why our team are available 24/7/365 and work on the problem with only the best options and solutions to your concern.
With our timely response, we can make sure your home is given a fresh start after a water disaster. If your home is already filling up with water from a ceiling leak, pipe burst, or local area flooding, then you need to call the IICRC certified water damage Carmel professionals today!
Stopping Water Damage To Prevent Mold Growth
Water damage like plumbing leaks can lead to mold growth. The spores coming from mold are a health hazard that can cause conditions like asthma and skin irritation.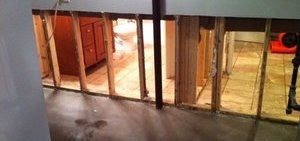 It's best to have the leak patched up as soon as possible and the mold removed by water damage Carmel professionals before it can start affecting your health. Here are a few signs that can help you detect mold growth early on:
There are visible black or pink spots on surfaces like the walls.
You can feel dampness when you enter a room.
You notice a moldy smell within the room.
Furniture and textiles are moist to the touch.
When you detect any or all of those signs, make sure you call water damage Carmel specialists right away. Our team has the necessary equipment and training to repair water damage and safely remove mold growth.
We will extract water and moisture using the advanced drying technology and techniques. Afterwards, our team can proceed with the restorations that will get your home back into shape.
Don't let your lovely home take on any form of loss from water,  and call our water damage Carmel team for a free home inspection today.
We Are Your Water Damage Emergency Experts

Our fast response time, year-long availability, and use of top of the line equipment and techniques will make sure that any water predicament you have at home is resolved through quality repairs and restorations.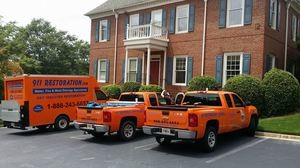 Our water damage Carmel team members have countless hours of experience in dealing with all kinds of water-related concerns.
Whenever you have a pipe burst, flooded crawlspace, or if you need roof leaks repaired to prevent mold growth, our water damage Carmel agents are the people you can always turn to.
Once we've provided you with a free inspection and estimate, we will be working with your insurance company to get you the most affordable price.
Our water damage Carmel unit is fully committed to giving your home a fresh start, so when you need a leak patched up, give the water damage Carmel team with 911 Restoration Indianapolis a call today!