Water Damage Plainfield
If you are a resident of the area, then you can rest easy knowing that if water damage ever effects your home you can call the water damage Plainfield professionals with 911 Restoration Indianapolis who are available 24/7/365, and they will be at your home within 45 minutes ready to get to work.
The Plainfield water damage cleanup team uses the latest water extraction and drying techniques to make your home a moisture-free zone. Below are just some of the circumstances we are familiar cleaning up:
Flooded bathrooms

Sewage backups

Toilet overflows

Flooded kitchen

Mold remediation

Odor removal

Moisture extraction
The Plainfield flood removal crew always offer same day services to their customers in order to get started on remediating the water damage from the home as soon as possible.
We know that it is important to start clean up procedures right away in order to minimize damage, and we maintain that efficiency for every job we are on.
The Plainfield water removal technicians want to be there to help you out of the floodwaters, so call us today!
We Are Thoroughly Trained in Advanced Water Extraction Procedures
Our Plainfield flood mitigation professionals give their all on every job they are on, ensuring that the home gets cleared of all water and restored correctly.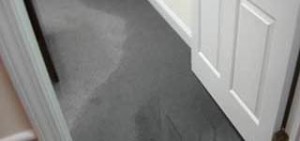 Our IICRC certification shows our dedication to excellence, on both the ethical and technically side of the home restoration industry.
By using state-of-the-art equipment, we will minimize any permanent damage that may have occurred due to the invading waters.
We will also give you a free visual mold inspection once the area is dried out, to confirm that there is no fungus growing on the property.
We don't ever want you to feel like you are alone when faced with a water damage situation, but instead we want you to call us when you need the help of the Plainfield water extraction experts.
We Will Guide You Through Every Avenue of Water Damage Restoration
The Plainfield flood cleanup agents know as much about the insurance process as they do about restoring homes from water damage or any type of flooding.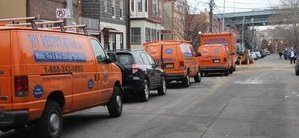 If you need help understanding your policy, we will go through it with you, step by step, to make sure that you are filing your claim correctly.
In fact, we will even take over the whole process for you, and submit the paperwork and talk to the insurance representatives on your behalf.
If for any reason your insurance company will not offer your coverage, then you can count on us to offer affordable prices for all of our water damage restoration services.
Our Plainfield water disaster techs are dedicated to customer service, and aim to maintain professionalism in all areas of our interaction with homeowners.
Call our water damage Plainview team with 911 Restoration Indianapolis the instant you come across water damage in your home and we will be there to give you a fresh start before you know it today!