Water Damage Fishers
911 Restoration Indianapolis can help you deal with all kinds of water disasters like roof leaks, pipe bursts, or toilet overflows! Our water damage Fishers technicians are available 24/7/365 to provide the necessary repairs and restorations that will give you a fresh start!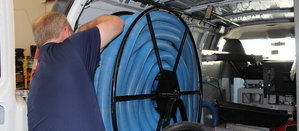 Water damage can eventually have an adverse effect on your home's overall structural integrity. Fortunately, 911 Restoration can prevent potential issues like drywall flooding with our quick 45-minute response time.
When any of these unexpected problems occur within your home, 911 Restoration is your go to company. Once our team arrives on your property, we will get right to work.
We have nearly four decades worth of experience so you can rest assured that your home will be good as new once we've finished our repair and restoration services.
If your home is already amid a flooding situation of any kind, then contact our water damage Fishers team with 911 Restoration Indianapolis for help today!
Prevent Water Damage from Pipe Bursts
Water damage can come in different forms. One of these is a pipe burst. This issue can lead to other problems like flooding, wood rot, or mold growth.
The best way to prevent any of those headaches from occurring is by preventing pipes from bursting in the first place.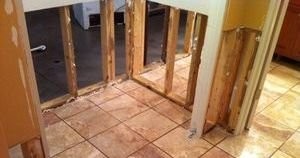 Allow the expert team from 911 Restoration to provide you with a few tips on how to do so:
Inspect your boiler and heater for wear and tear that may result in a failure.
Keep your water heater properly maintained to ensure it continues to function properly
Find out where you can turn off your main water line. This will help prevent water from leaking out of the pipes if a burst occurs.
Make sure that your pipes are sufficiently insulated, especially during winters.
Check for any rusting or corrosion on pipes and replace them immediately.
In following our tips, you can better prevent pipe bursts (and the problems that come with them) from occurring.
Lastly, when you do notice a pipe burst, make sure you call the water damage Fishers repair and restoration specialists from 911 Restoration Indianapolis immediately!
Immediate Water Damage Relief
911 Restoration's IICRC certified technicians are trained and ready to handle all of your water damage concerns. We will only provide you with top quality water damage repair and restoration services that will make sure that your home is given a fresh start.
Among the issues that we can help you handle include:
Ceiling and roof leaks
Pipe bursts and plumbing leaks
Toilet overflows
Mold growth
Storm damage and flooding
Sewage backups
Our crews are fully licensed, insured, and bonded for your protection. You can also expect us to work with your insurance company to provide you with the most affordable price.
Our team will arrive on your property in our company marked trucks. They will be making use of the latest drying technology to ensure that water is effectively extracted from your home.
No matter what the issue, you can expect our team to get the job done with only your satisfaction in mind. At the first sign of a leak, give the water damage Fishers team with  911 Restoration a call right away!