Water Damage and Mold Removal Bargersville
Water damage can cause homeowners to experience multiple issues that need to be taken care of immediately, which is why our water damage Bargersville experts with 911 Restoration of Indianapolis are available 24/7/365, so that we can get to your problem quickly, all year round.
Our IICRC certified mold removal Bargersville agents are trained to mitigate the following causes of water damage, including:
Pipe bursts and other plumbing concerns

Flooded basements and crawlspaces

Running sinks and bathtub overflows

Clogged gutters and downspouts

Roof and ceiling leaks

Storm damage and other kinds of disaster damage

Sewage backups

Fire sprinkler malfunction
Our water damage Bargersville pros want to give your home a fresh start after it has been affected by a flood, and we will provide you with same day services and even a free home inspection to get you started on the path to total restoration.
In fact, we understand full well how overwhelming these situations can be, so we make sure that all of our mold removal Bargersville technicians respond within 45 minutes of your call. Our water damage Bargersville agents want to be on the scene taking care of your water issues as soon as possible, so call us today!
Water Disasters Often Lead To Mold Development 
If a toilet overflows and ruins your flooring, we want you to us, so our mold removal Bargersville specialists can begin implementing drying and clean up services right away, limiting the chances of mold growth.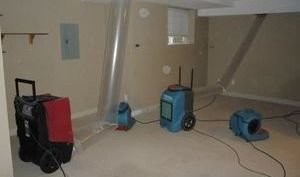 Hiring our water damage Bargersville pros to pump invading water out of your home quickly will drastically decrease an infestation, because it only takes 24 hours for spores to start developing into mature mold and fungus.
You can count on us to be at your doorstep with all of our gear, which includes hazmat suits, dehumidifiers, eco-friendly cleaning agents, wet vacs, and air purifiers, among other equipment.
Our mold removal Bargersville crew are licensed, bonded and insured to use every resource at our disposal to get your home dry and mold-free, so call us today.
When It Comes To Mold, Your Health Is Our Biggest Priority
Our water damage Bargersville unit knows that mold likes to live in dark, damp areas, so more often than not, homeowners usually do no see it growing in plain sight.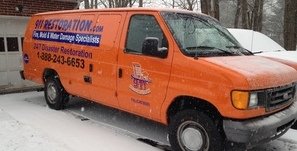 Sometimes you can actually feel the effects of mold before you see it growing inside your home. When you breath in mold spores, it can cause headaches, sneezing, coughing, itchy eyes and, in extreme cases, respiratory issues.
Our mold removal Bargersville operation puts a huge emphasis on customer service and professionalism, and we always strive to put the customer first.
By clearing the mold out of your home quickly and thoroughly, our water damage Bargersville workers hope to better ensure your safety and keep the structure of your home in tact.
Call our mold removal Bargersville members at 911 Restoration of Indianapolis today, and you can be sure that you will get the most competent services in the industry.