Water Damage Lebanon
When you come across a massive leak under a sink in your home, you can rely on the water damage Lebanon pros at 911 Restoration Indianapolis to put things back together again in a timely fashion.
We are IICRC certified to provide you with all types of water damage remediation services, such as:
Toilet overflow sanitization

Pipe bursts remediation

Washer hose bursts correction

Mold and fungus infestation cleanup

Water heater leak repair

Fire sprinkler malfunction restoration

Flooded basement water removal

Flooded crawlspace cleanup

Complete repair of all damage

Black Water Cleanup

Sanitization

Odor Control
Even if your water issue is discovered in the middle of the night you can call us, because we are available 24/7/365 to send crews to your home.
Our water damage Lebanon unit will arrive within 45 minutes no matter what time you call, because we make it a priority to act quickly in all situations that involve moisture.
Call us as soon as you come across moisture in your household and our water damage Lebanon techs will conduct a free home inspection immediately upon arrival.
Protect Your Home From Being Damaged By A Leaky Sink
The bathroom and kitchen are by nature susceptible to experiencing water damage because they both have sinks and other appliances that are constantly using water.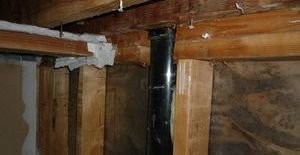 If issues with the plumbing arise then the area can easily become flooded with water in a sort period of time, causing both structural issues and mold growth.
Even if a small drip under the sink continuously occurs for a long period of time, that moisture will eventually lead to big damages. When left to sit, this constant water being present will create an environment conducive to creating mold, mildew and fungus.
By getting your plumbing checked every three months you will catch any issues before they have time to turn into something that will require a lot of time and money to fix.
Call our water damage Lebanon experts if you want a qualified company to look at your plumbing and we will make sure that everything is working smoothly.
We Will Make Recovering From A Water Disaster Easy
When you walk into your bathroom in the morning and realize your ankle deep in floodwater, it is understandable that you would be feeling pretty uneasy at that moment.

The good news is that our water damage Lebanon professionals are just a phone call away, and know exactly what to do to make everything better, including your state of mind.
Keeping your emotional wellbeing in tact is just as important to us as getting your home back in order, because our customers are always our number one priority.
We will help you with it all, from home repairs to home insurance, even filing your claim for you. We have many years of experience in the industry and know exactly what information they need for you to get the proper coverage.
Call our water damage Lebanon workers at 911 Restoration of Indianapolis today and we will do whatever it takes to successfully get you through any water emergency.