Water Damage Greenwood
Our water damage Greenwood professionals with 911 Restoration Indianapolis want to provide you with a fresh start to for all of your home's restoration related needs.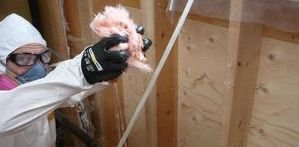 If you experience a flood, a roof leak, a pipe burst, or any form of flooding, then trust in our elite water damage Greenwood repair team to be at your side.
Our experts know that the best way to mitigate the losses from these types of situations is to be there quickly, and this is why our team will arrive within 45 minutes of your call to start work.
In addition, our water damage Greenwood experts are also available 24/7/365 for any type of emergency that springs up, no matter when it occurs.
The water damage Greenwood team wants to provide you a second chance. No one should be left to hang out to dry by themselves. In fact, by calling us you get dried out in an instant. Our group knows exactly how to provide an experience that is good for your mind and your home.
If your home or storefront has recently taken on a liquid of any sort, then contact our water damage Greenwood specialists with 911 Restoration Indianapolis today!
Certified Water Damage Elimination Experts
Greenwood residents only deserve restoration experts like us, who have years of experience. When it comes to cleaning up a flood, efficiency and skill makes all the difference. For these reasons we want to prove to you that we are truly the ideal candidate for any restoration work you are seeking.
Some important things to remember about water damage restoration services:
Our IICRC certified technicians know the difference between the types of flood water out there and how they react to the materials they swamp. For example, sewage backup is category 3 type damage, therefore a homeowner should never interact with it.
We arrive within the hour for this, and we come equipped with hazmat suits and pumps to safely remove waste without harming the environment or homeowner.
Moreover, we know that the faster we get there the least likely something like mold will grow. Fungal spores need moisture to activate. Once we get there and remove excess water it will save you big bucks further down the road.
On top of that, we know that the true damage occurs under the surface. Regardless if you have carpet, tile, or wood, water will slip through the cracks and get to your subfloor.
Our technicians run air tight lines underneath the building material to vaporize any remaining droplets of water hidden there.
The difference in an affordable and efficient water damage restoration job is all in the details.
Give us a call and the professional water damage Greenwood team with 911 Restoration Indianapolis will make everything like it was before an accident occurred today!
Proactive Maintenance for Flood Damage Avoidance
The key to avoiding a flood is as simple as knowing when one is the most at risk for happening. During the heavier rain seasons, it is best to be on the lookout for a flood.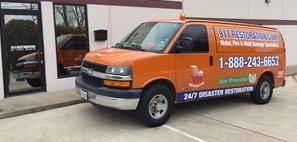 We recommend keeping the television or radio turned on, so that you can hear if an issue is sent out.
If one is issued, then prepare your home. It only takes 6 inches of water to knock things around, so if you have time, then put away any outdoor furniture.
If you cannot, then it is best to chain them altogether, so that their c ollective weight keeps them grounded.
Move any belongings or valuables into elevated spaces. Things such as family heirlooms and photos should take priority over entertainment systems.
Furthermore, gather your loved ones and find refuge on a second story, or attic. Stay away from the flood water once it occurs.
Greenwood residents should never come into direct contact with flood water as it can harvest oils and waste from the outside streets. If you do experience a flood, then call the water damage Greenwood experts with 911 Restoration Indianapolis today!