Water Damage Martinsville
A water disaster can happen anywhere and at any time, so the water damage Martinsville crews at 911 Restoration of Indianapolis is here assist you around the clock.
We want to make sure to be available 24/7/365, that way we are able to respond within 45 minutes of receiving your emergency call.
Our water damage Martinsville unit has many years of experience with water removal, and we are able to act fast with the latest drying technology to ensure no other issues arise after floods occur.
If parts of your home are badly compromised, you can be sure that we are licensed, insured, and bonded in all areas of water damage restoration, such as:
Water extractions

Disaster restoration

Sewage backup cleanup

Mold remediation

Pipe bursts

Washer hose bursts

Home flooding

Water heater leakage
Call our IICRC certified water damage Martinsville techs today and we will give you a free home inspection as soon as we arrive to begin the restoration process.
Mold Growth Is An Effect Of Water Damage
Not all homeowners understand that mold and fungus have the potential to be detrimental to your health. Most of the time the smell and look of the substance growing on your home is enough to make homeowners reach out to our water damage Martinsville experts for assistance.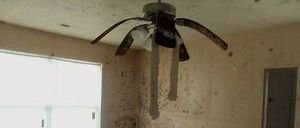 This allows us to check every corner of the home to figure out the extent of the infestation and report back to the homeowner.
Our water damage Martinsville professionals want to get the mold out of the home, before those living with it are able to experience the unpleasant side effects.
Inhaling mold spores can cause intense allergy symptoms, including coughing, sneezing, headaches and rashes, as well as respiratory issues and sinus problems.
By calling our water damage Martinsville team today, you can rest assured that we will eradicate the fungus and change your home back into a healthy and safe living environment.
We Will Help You Understand Your Water Damage Insurance Coverage
When you are dealing with such demanding circumstances, it can get confusing when the time comes to figure out your insurance coverage.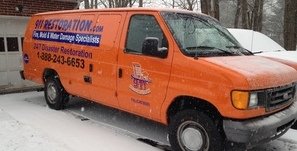 With all of our experience in the home restoration field, our water damage Martinsville staff knows exactly what your insurance company need to get you the maximum coverage your policy allows.
We want  to be able to ease this entire process by taking over the insurance claim procedures for you, and doing everything needed to keep your out of pocket costs low.
Not only will we work with all insurance companies, but our water damage Martinsville technicians consistently offer free home estimates and affordable prices on all of our services, so you never have to worry about the financial element of the repairs.
Contact our water damage Martinsville agents at 911 Restoration of Indianapolis when you need a pro to clean up a water-related disaster, and we will give you the fresh start you need.