Saving Time & Money With Advanced Drying – Water Damage Restoration Methods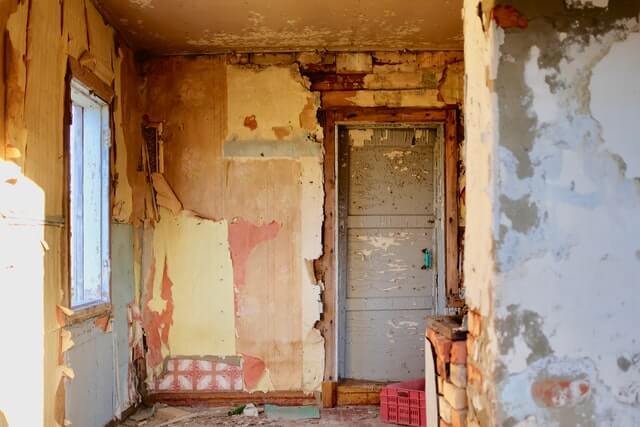 No human can save their house from flooding or water damage. Whatever the origin of the flooding, we realize that it may cause substantial damage to your house or company. Regardless of the weather, we are here for you. Every object that makes contact with water in a building is immediately consumed. During a flood, everything is in danger, including important documents, electrical wiring, and even the structural integrity of your house's flooring and walls as they age.
Flood damage may be as straightforward or as complicated as you want it to be. When it comes to minor floods, you might not even need to leave your house. To expedite the drying time and process, you can use floor or ceiling fans to do so.
Mops, wipes, hairdryers, and ceiling fans will not be enough to deal with more extensive water damage. If you feel stuck, your best bet is to call a water damage restoration company specializing in advanced drying.
What Is Advanced Drying?
The most common question from customers is What is advanced drying?. Simply said, it's a method that allows for the rapid removal of absorbed water from both sophisticated and less-advanced materials over a predetermined amount of time. Clients who aren't in the repair industry could be perplexed by the phrase "advanced." This term refers to the part of the structure that must remain intact for the water to drain away. Knowing why different drying processes are effective is essential when dealing with a client. Our clients' stress levels may be reduced due to our self-assurance throughout the procedure.
Early in the water damage restoration process, it is vital to ascertain what sort of water was involved – the water category (I, II, or III) and water class. The restoration team might use this information to create a drying process to meet the project's first requirements.
Other Methods of Drying
Every consumer will enquire about the drying methods used by the water damage restoration firm. Why did they remove this from my possession? Indeed drying it out would be a better option because it's taking so much longer than intended. Restorers use information from the materials assessment process when deciding on the best drying method. Companies can choose from two additional forms of drying, in addition to using sophisticated drying methods.
Structural Drying

Drainage holes or perforations are drilled into materials that are difficult to dry. These are some of the more disruptive drying techniques. Disruptive procedures are employed when contamination, damage, expenditure, or customer concerns necessitate the removal or alteration of the affected material.

Using this approach, you may ensure that your structure is dry without depending on ambient measures alone. Wet things are removed from the drying area to speed up the drying process. Because of the additional work and time involved in this method, it's not ideal for disaster recovery projects. Typically, the total cost of using this method will be higher.

Aggressive Drying

Aggressive drying is a structured and effective method of leaving wet items in the structure and drying items on-site with dry, warm, strong airflow. Aggressive treatments are used when contamination and water leaks are not a concern, and it is more cost-effective to dry an object instead of replacing it.

What's the reasoning for this approach? The client can decrease the costs of repairs, downtime, and the need for item comparability or wasteful destruction for identical materials. Aggressive drying may speed repairs, but it will need more drying time, raising equipment costs.

Phases of Advanced Drying

Regardless of the size or scale of a flood or water cleaning effort, four criteria apply:

Water Extraction

To speed up the drying process, removing any excess water from the structure is necessary.

Air Circulation

If there is no air movement or evaporation, water will stay soaked, and evaporation will be inhibited. Consequently, drying time is reduced, leading to rot or mold. As a reminder, you should always be aware of what you're potentially sharing.
Before installing air movement and drying equipment, asbestos should be removed from surfaces to avoid spills and cross-contamination.
If the mold is identified during water extraction, air movement should be postponed. Air scrubbers should be used to eradicate mold during this time delay. After a single room has been treated for water damage, the entire building can be cleansed of mold due to the improper use of a simple air mover.
Dehumidification
Drying and removing any leftover water is a vital stage in the procedure, addressing the underlying problem. Using dehumidifiers to remove extra water vapor can help prevent moisture within advanced structures. It may appear to be completely dry when you touch a surface, but this isn't always the case. Mold development might be accelerated if the relative humidity is higher than average.
Temperature
Your dehumidifier is just as good as its ability to run at a steady rate and the proper temperature. To expedite water evaporation and eliminate moisture from building materials, we typically aim for a temperature range of 75 to 90 degrees. Steps 2 and 3 are much more successful as a result of this. If the ac unit is operating too much or the drying chambers are exposed to too much cooler air, the dehumidifier's performance might be hampered. A delicate balance must be struck during drying.
Conclusion
Having to cope with water damage is the worst. In a situation that is already difficult, a client's anxiety can be reduced by a knowledgeable, confident, and well-prepared expert. By minimizing downtime, revenue loss, and other inconveniences, 911 Restoration of Indianapolis aims to get clients back to work and their daily routines as quickly as possible.