Mold Removal Carmel
If you begin noticing signs that fungus may be infiltrating your property, then you should call the mold removal Carmel team at 911 Restoration of Indianapolis right away.
We make it easy for you to schedule an appointment with us since we stay available 24/7/365. 
It is important to get our staff to your household immediately after discovering the substance in your living space, especially since prolonged exposure to certain types of mold and fungus can lead to health issues. 
Our mold removal Carmel technicians are licensed, bonded and insured to provide you with comprehensive services, such as:
Water damage restoration

Moisture extraction

Thorough drying techniques

Sanitization

Spore removal

Drywall replacement

Vapor Barriers

Air filters and purifiers

Mold testing

Cleanup services

Vacuuming
We make sure to remediate all aspects of mold growth, including water damage cleanup, because our IICRC certified mold removal Carmel agents know that unmitigated moisture issues can lead to an infestation.
Call us as soon as you discover any degree of fungal growth on your property, and we will provide you with a free visual inspection as soon as we arrive on the scene.
We Will Keep You Safe From The Harmful Effects Of Mold
Living with mold can be detrimental to the health of those living inside the home with the fungus, depending on its variety, which is why our mold removal Carmel specialists are always standing by.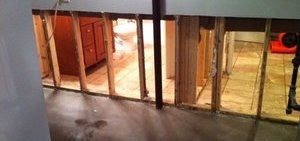 Not only does can mold cause damage to the structure of the home and damage the possessions inside, but it can cause those living with it to experience certain health issues.
By regularly inhaling mold spores and particles, you can begin experiencing allergy-like symptoms and respiratory issues, that include headaches, wheezing, coughing, sneezing and itchy eyes.
Our mold removal Carmel pros are qualified to eradicate even the most extreme mold infestations, all while keeping it contained in its place without spreading throughout the home.
We use comprehensive equipment to repair both mold and water damage, such as professional grade wet vacuums, dehumidifiers, air filtration systems, sump pumps, vapor barriers and air purifiers.
Getting your home sanitized is our main goal, because that is the best way to keep you safe, so call our mold removal Carmel crew today.
Our Mold Damage Remediation Pros Will Always Get The Job Done Right
It can be overwhelming to learn that you have fungus growing in your property, but with our mold removal Carmel unit on the job, you can be sure that your home will be back in pristine condition soon once we arrive on the scene.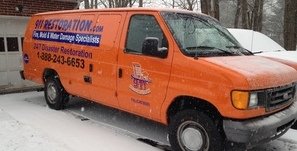 We know exactly what to look for once we enter the home, because through all of our experience we know exactly where to look for the substance.
Our mold removal Carmel techs know to look in all those hard to reach places, leaving no trace of mold behind.
When we are on the scene you can be sure that the job is going to get done correctly, because of our training and our dedication to the customer.
Call mold removal Carmel experts at 911 Restoration of Indianapolis when you need proper fungus remediation and we will give you a fresh start.